We've been at it again this summer designing our newest pack, a 26+L minimalist alpine pack. Like all our packs, technical fit is paramount. This pack combines patterning from our Delta Pack and our Tau Series Packs to provide 3-D shaping of the back panel, including the lumbar curve and the curve of a user's waist. The 3-D shaping of the back panel provides additional rigidity to the thin, light-weight HDPE frame sheet, producing a pack that can carry a remarkably heavy load for its minuscule weight (36oz including hip belt, frame sheet, back padding, and lid). And without the rigid metal stay of other packs, the light-weight frame can flex and twist with your scrambling or climbing movements.
We challenged ourselves to design the 3-D shaping with as few panels as possible, yet still provide an excellent technical fit and easy down-climbing profile. Our design of the main pack body utilizes 4 main panels: a back panel, 2 side panels, and a front panel. An extra 1000D Cordura skid panel is sewn to the outside of the front panel and wraps around the bottom and up the sides of the pack for added abrasion resistance.
Finally the pack will include only the basic features. This design process is in progress, but some version of the following features will be included:
Removable lid (straps attached to lid for "clean" removal) with key hook
Hydration compatible w/ bladder pocket
Capable of attaching crampons to pack exterior
2 removable compression straps/side
Ice tools/axe compatible
Removable shoulder strap gear loops
Note
: The images show a pack with actual contents that might be carried in the alpine, not just stuffing. The shown pack is made from a different fabric than the production pack. Stay tuned for part 2 showing images of the final design of features.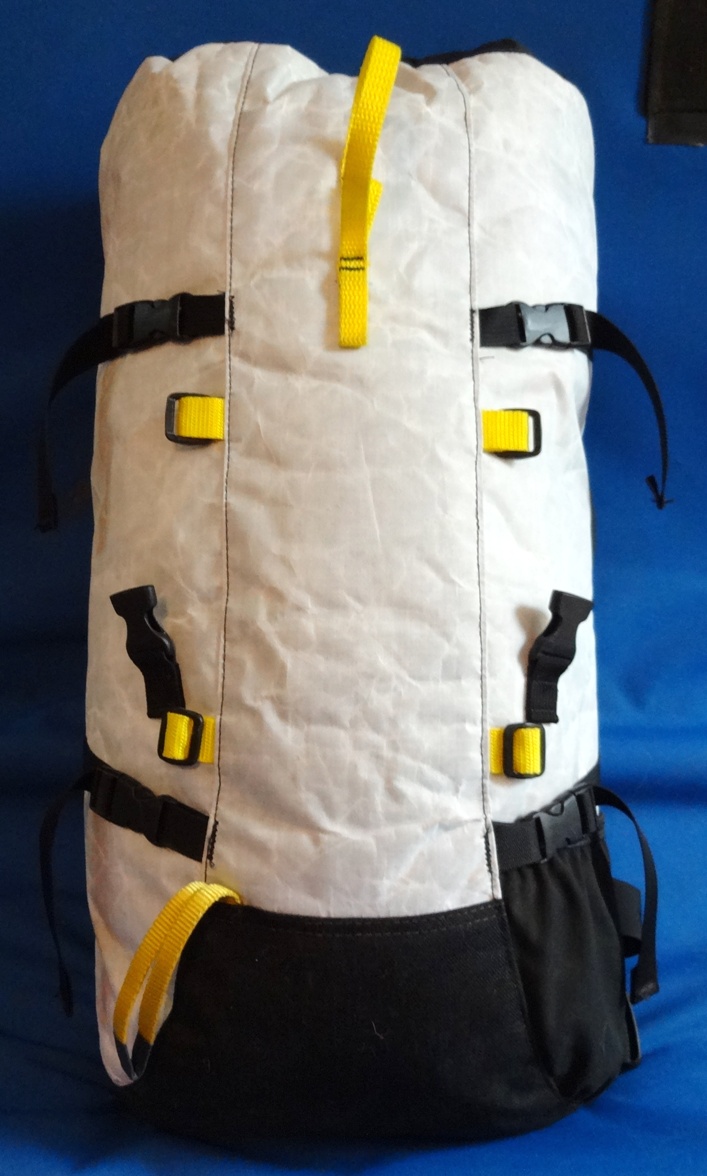 Simple design with 2 vertical seams shown as black line on white fabric
(Crampon attachment, ice axe loop, and daisy chain are
being redesigned: stay tuned for future posts)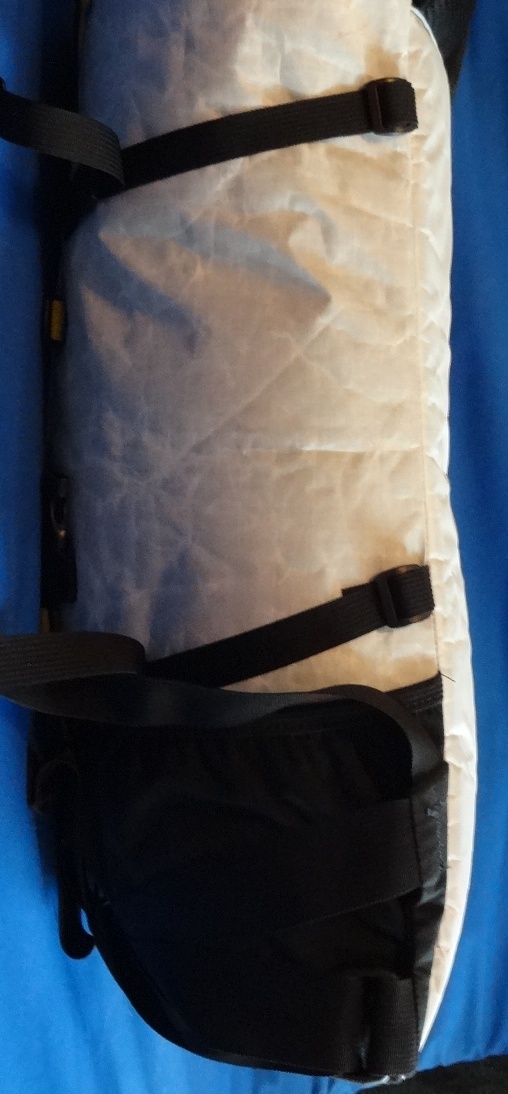 Anatomic curvature of back panel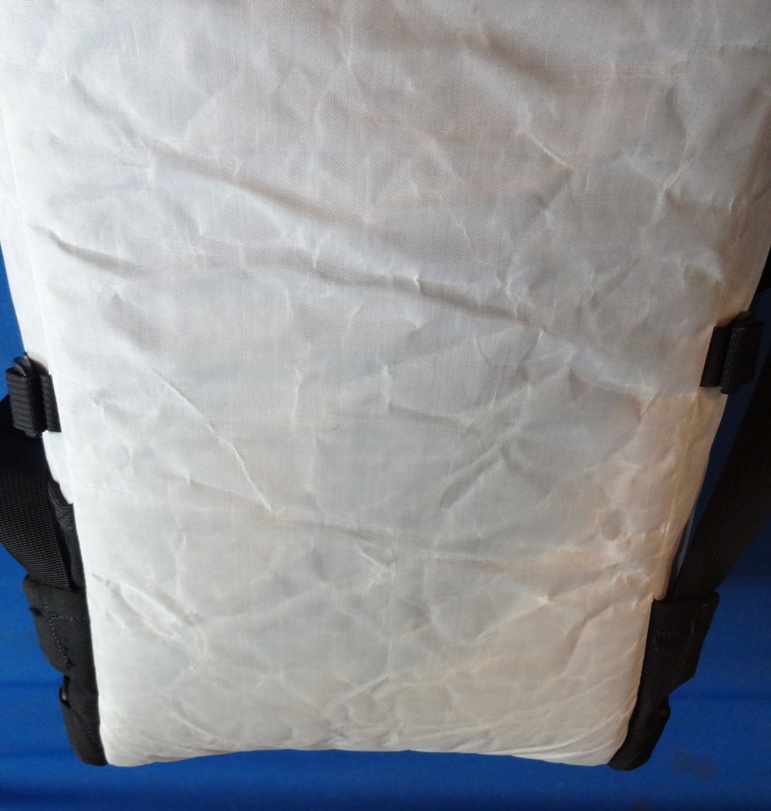 Anatomic waist curvature of back panel seen at bottom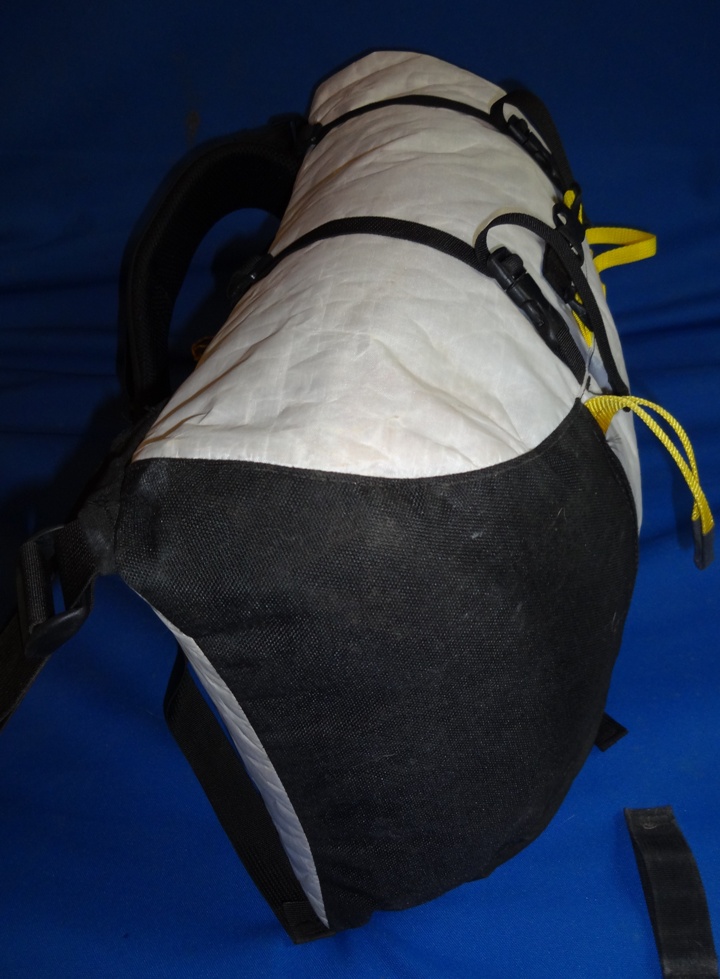 1000D Cordura Skid Pad wraps up the sides of the pack
(anatomic waist curvature can be seen at
the bottom edge of skid pad)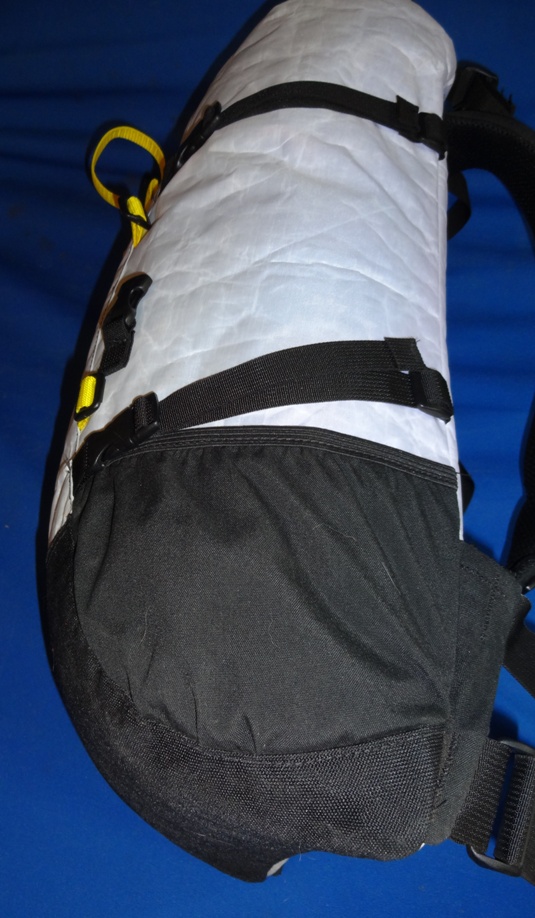 Picket Pocket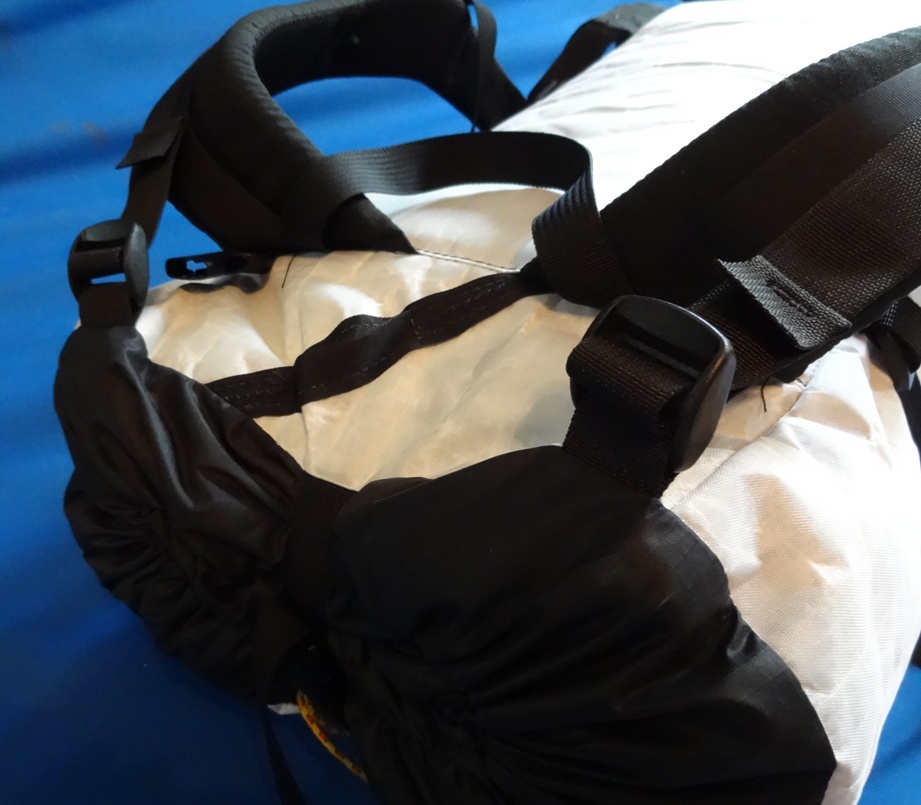 Extra head space can be seen at seam between black and white fabric