And here is the unveiling of the features.
For this alpine pack, we wanted a design that provided as many options as possible with as little material/webbing/hardware as possible, yet can be stripped/altered for the truly minimalist at heart. This design keeps key features that most users find useful, such as ice tool attachments, exterior crampon attachments, removable compression straps, a rope carrier, and a method for pack hauling, yet the minimalist at heart can permanently/temporarily remove some of the "excess" fat for a truly streamlined yet versatile pack (see bottom of post). To combine these two opposing spectra, we:
replaced our standard Delta Pack daisy chain and our standard crampon attachment system with 2 uniquely designed, nearly-parallel closely-spaced daisy chains
combined our lower compression straps and ice tool attachment system into one system
provided a method for the user to attach their own handle to the top of the daisy chain if desirable
This prototype weighs in at 34oz total weight (including hip belt, lid, frame, and back padding; we expect production packs will be a similar weight). Though this pack seems like a lightweight, a previous design easily and comfortably carried 35lbs on a rough trail, and we expect that it could carry more weight comfortably.
Below you will find the new, minimalist design.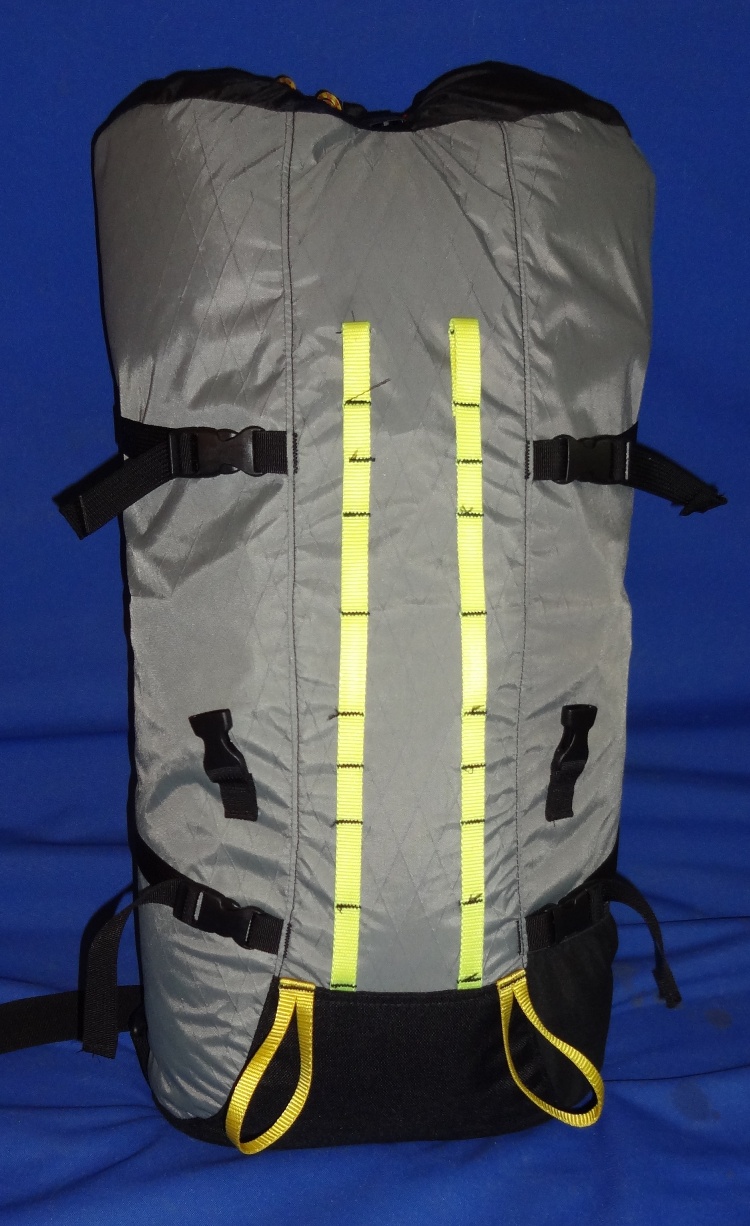 2 uniquely designed, nearly-parallel daisy chains
provide maximum features with minimum "fat"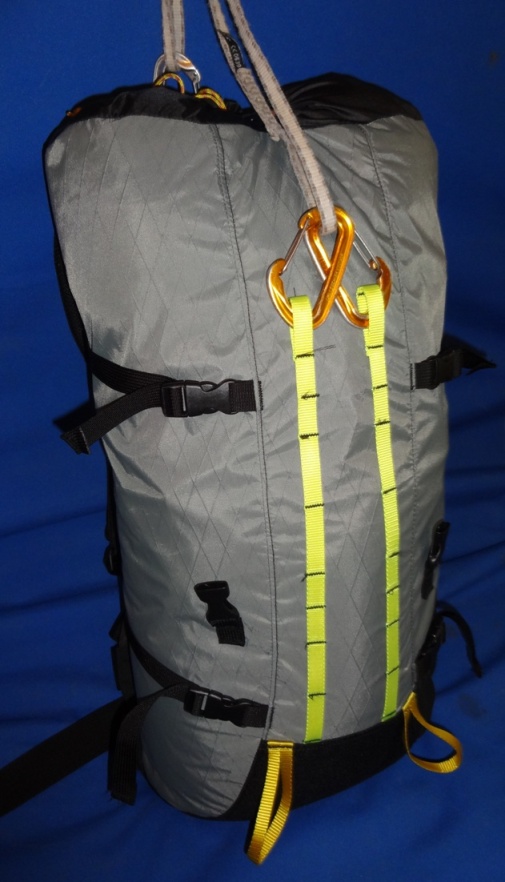 Daisy chains, along with reinforced handle,
provide hauling capabilities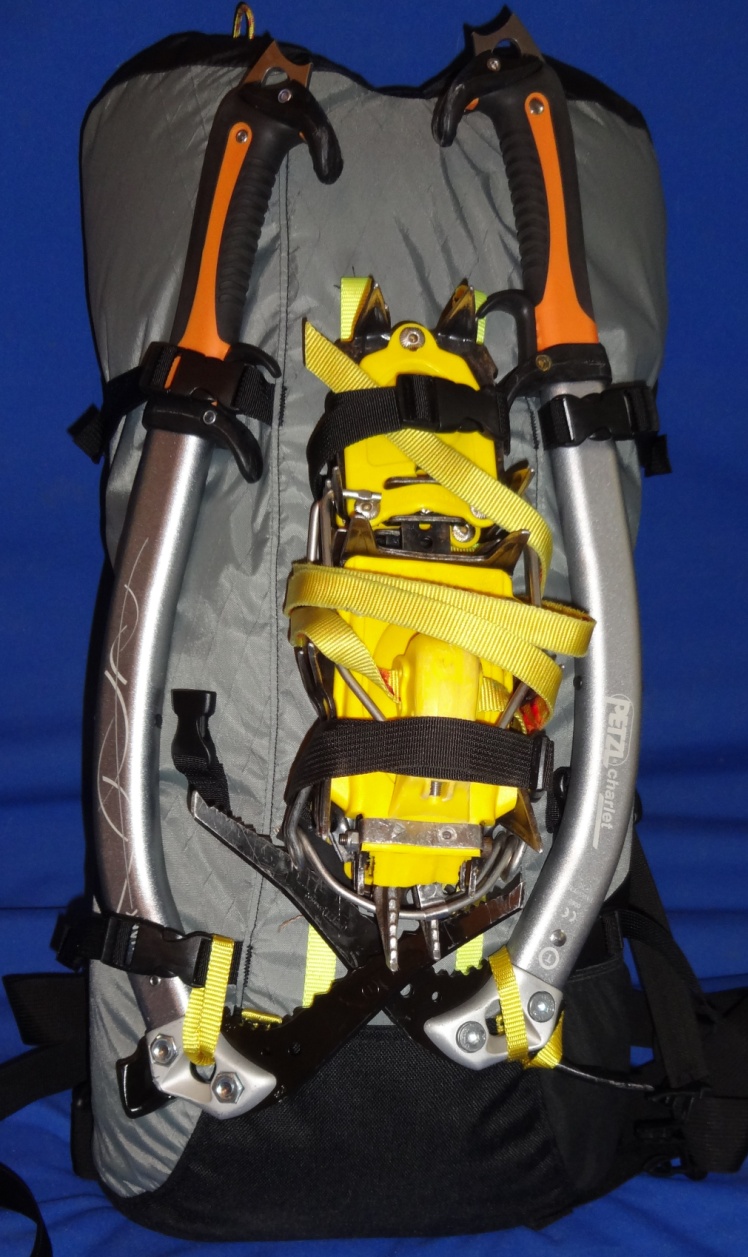 Daisy chains provide crampon attachment capability;
Ice tools attached with the ice tool attachment system
in 2 different ways (as traditional ice axe loop and using
compression strap/ice tool loop attachment system)
Additional ice tool attachment method using ice tool
loop and daisy chain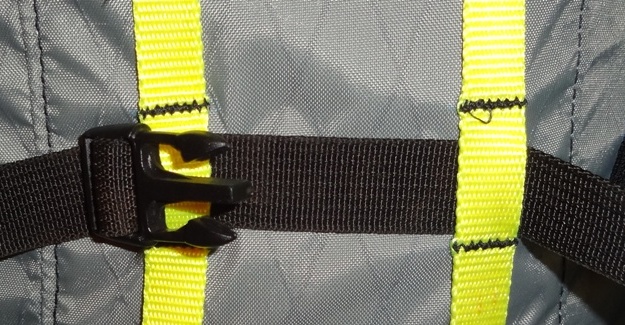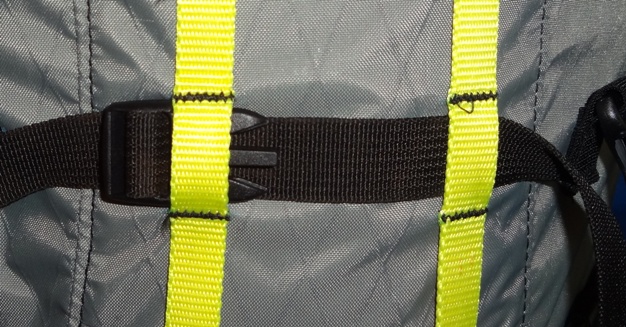 Unique daisy chain design provides secure attachment
of crampon straps without the worry of losing them
(webbing passes through daisy chain loop yet buckles cannot)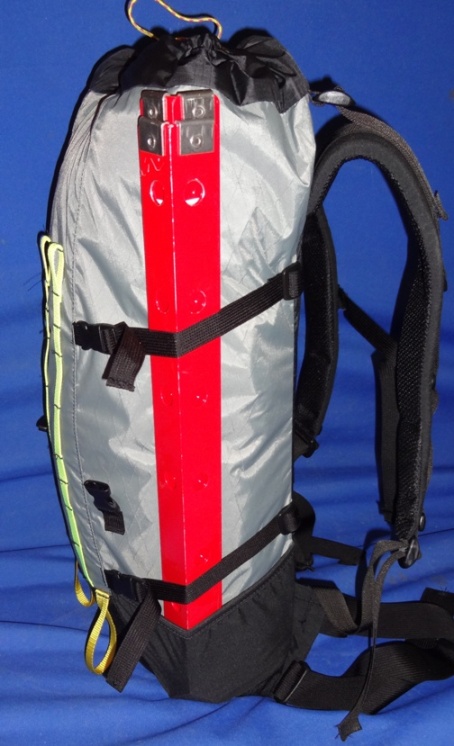 Capable of carrying pickets in picket
pocket (right side only)
To
trim
the excess "fat":
Compression straps can be temporarily removed and replaced for different trips using the compression strap attachment slides
Ice axe loops/ice tool loops could be permanently removed while still maintaining the capabilities of attaching ice tools and crampons via the daisy chains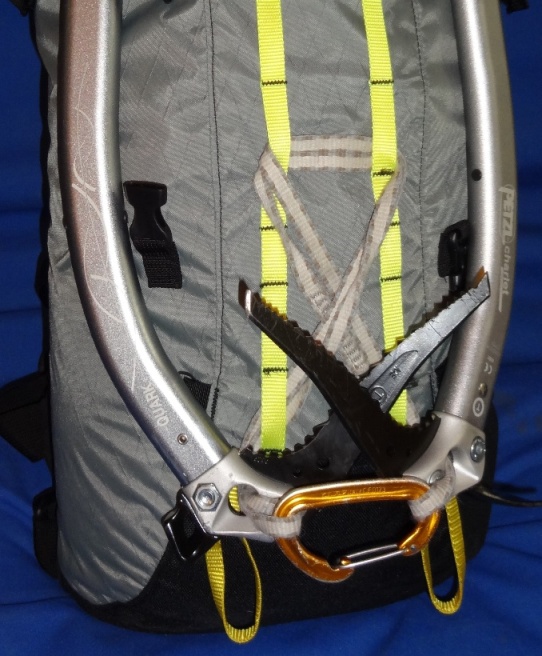 This method demonstrates one method of attaching
ice tools without using the ice tools/ice axe loops;
other methods can be constructed with cord, bungee cord,
carabiners, etc.